Vancouver Lacrosse Registration Information
2019 BOX LACROSSE Registration is Now OPEN!!!! 
Register here through BC Lacrosse Association
Early bird fees in effect until Feb 1st 2019! Save $$ and sign up today!
But wait! there's more.....!
New players will receive a stick (valued at $50)!
Returning players - for every NEW player you recruit to sign up and play, YOU will receive a $50 credit on your registration! Click here for more details!!
---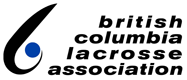 Welcome to the online registration system of:

Vancouver Minor Lacrosse Association
Killarney Community Centre
6260 Killarney St
Vancouver, BC  V5S 2X7
Registrar
Melody Kurt
vmlaregistrar@vancouverlacrosse.com
Registration Fees
Division
Year Born
Age
Early Bird+ / Regular / Late*
Mini-Tyke
2013-2014
5-6
$155.00 / $190.00 / $225.00
Tyke
2011-2012
7-8
$245.00 / $280.00 / $315.00
Novice
2009-2010
9-10
$290.00 / $320.00 / $355.00
PeeWee
2007-2008
11-12
$320.00 / $355.00 / $390.00
Bantam
2005-2006
13-14
$335.00 / $370.00 / $405.00
Midget
2003-2004
15-16
$340.00 / $375.00 / $410.00
+Early bird fees in effect until February 1, 2019 at 11:59pm
*Late fees in effect on March 6, 2019 at 11:59pm
All registration fees are in Canadian dollars (CAD).
General Information
Discounts
Regular price for two oldest children; 3rd & 4th child is 50% off fees. Discount will be applied to the youngest player. 50% discount for youngest player(s) to be refunded after registration is completed.
Girls Lacrosse
Please register as Female "Play in Male Division". Then email vmlaregistrar@vancouverlacrosse.com to correct to female team. We are anticipating Pee Wee and Bantam Female teams for this season, other levels are generally co-ed.
**** Jersey and volunteer deposits must be completed prior to your child/children's first game. Complete your jersey and volunteer deposit here: https://go.teamsnap.com/forms/155291
Terms and Conditions
As the parent/guardian of the child(ren) I am registering, I confirm that all information I submit is accurate. If it is determined at any time after the registration is processed, that I have registered with an association that is outside of my residential catchment area, and the proper release has not been obtained from the local commission, the registration shall be deemed null and void and my money refunded.
Registration is not complete until payment is received.  
Print your receipt for your records.
Several opportunities exist for receiving grants and subsidies for youth sports.